February 6th, 2020 by
sara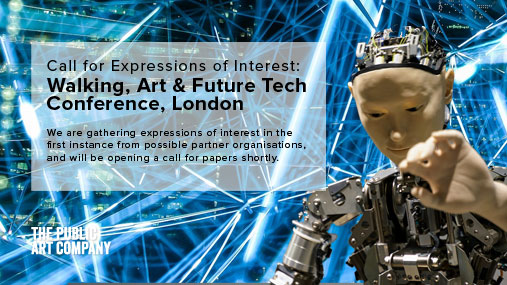 We are planning a conference of art based solutions highlighting how walking projects can engage with communities, and help us reach environmental goals.
We aim to inspire you to create ideas and solutions in your own public spaces, though and exciting mix of; talks, walks, psychogeography, installations, performance, film and virtual media.
We are gathering expressions of interest in the first instance from possible partner organisatons, and will be opening a call for papers shortly.
Please fill in the following form:
https://forms.gle/UNzdVQhfsuVnbz1S7