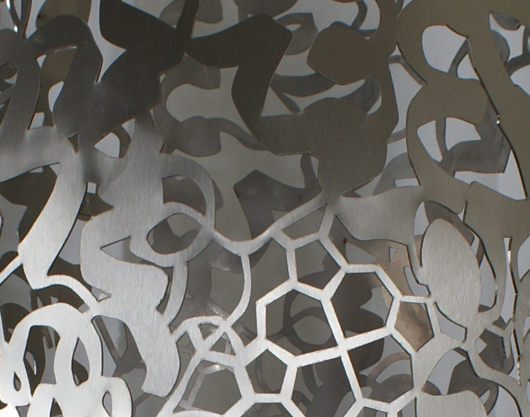 HaemO2 were recently nominated for an award for their ground breaking product, fake blood! The blood product is suitable for any blood group and doesn't require refrigeration, so really is a ground breaking product. HaemO2 commissioned Easytigernet to create an 'iconic object' for the award ceremony, that represented what the project, to fit on a 40cm diameter podium.
We designed a metal structure, lazer cut from sheet steel to display the blood bags. The artwork was  based on the haemoglobin molecule. Labels were designed for the bags, and printed on opaque plastic to allow colour to show through when lit from inside. The whole project was conceived and delivered within one month.
See more images of the project on the Easytigernet Facebook page.