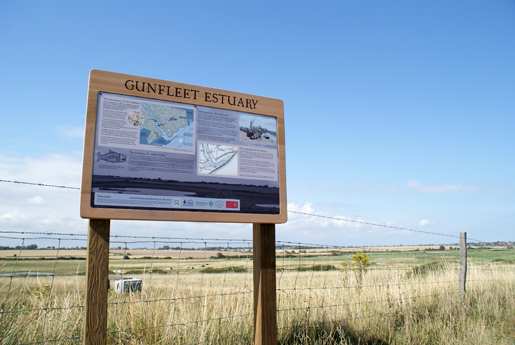 History group Clacton VCH commissioned an information board about 'Gunfleet Estuary' to be located at the Holland Haven Country Park.
Situated along the seafront from the Holland Haven car park when walking towards Frinton-on-Sea, it contains a wealth of interesting facts and information about this former medieval trading estuary.
Encouraging locals and visitors alike to learn about the historical importance of the site, it was installed and launched on 14th August 2015, the sign was designed by Sara Hayes of Easytigernet.